Botulinum protein (Botox, Dysport, and Xeomin) used to reduce wrinkles is a sterile and purified version of the botulinum protein. When the protein is injected into the muscle, it works to block the nerve impulses, temporarily relaxing the muscles that cause wrinkles. The net result is that the process of wrinkle formation is reduced. A smoothing effect is seen over the next few days and continues to improve over many weeks.
The full effects of botulinum protein injections can be seen in 5-7 days.

Results may vary on individuals, depending on the severity of wrinkles and the strength of muscles treated.

The results last from four to six months after which most patients gradually return to their former state.

Normally, botulinum protein injections should be repeated every 4-6 months.

Patients who have had botulinum protein treatments over 12 months may only require further treatments every 6 months.
While botulinum protein has been safely used by millions of patients, it is recommended that pregnant women, or women who are breastfeeding their babies as well as patients suffering from a neurological disease should never use botulinum protein. Only a clinician with medical training is qualified to review your medical history to determine if it is safe for you to receive the treatments. Treatments performed by aestheticians at a medispa require medical clearance by a medical professional, preferably by the medical director of the medispa. Run the other way if the medical director is only a name on paper and is not actually available to do the medical clearance evaluation. A quick word of warning… if you're considering receiving botulinum protein injections, be sure to thoroughly research the medical professionals in your area who are offering this service! Ideally it should be performed by a qualified board certified dermatologist since your face is on the line and things could get ugly if you're not careful.
*individual results may vary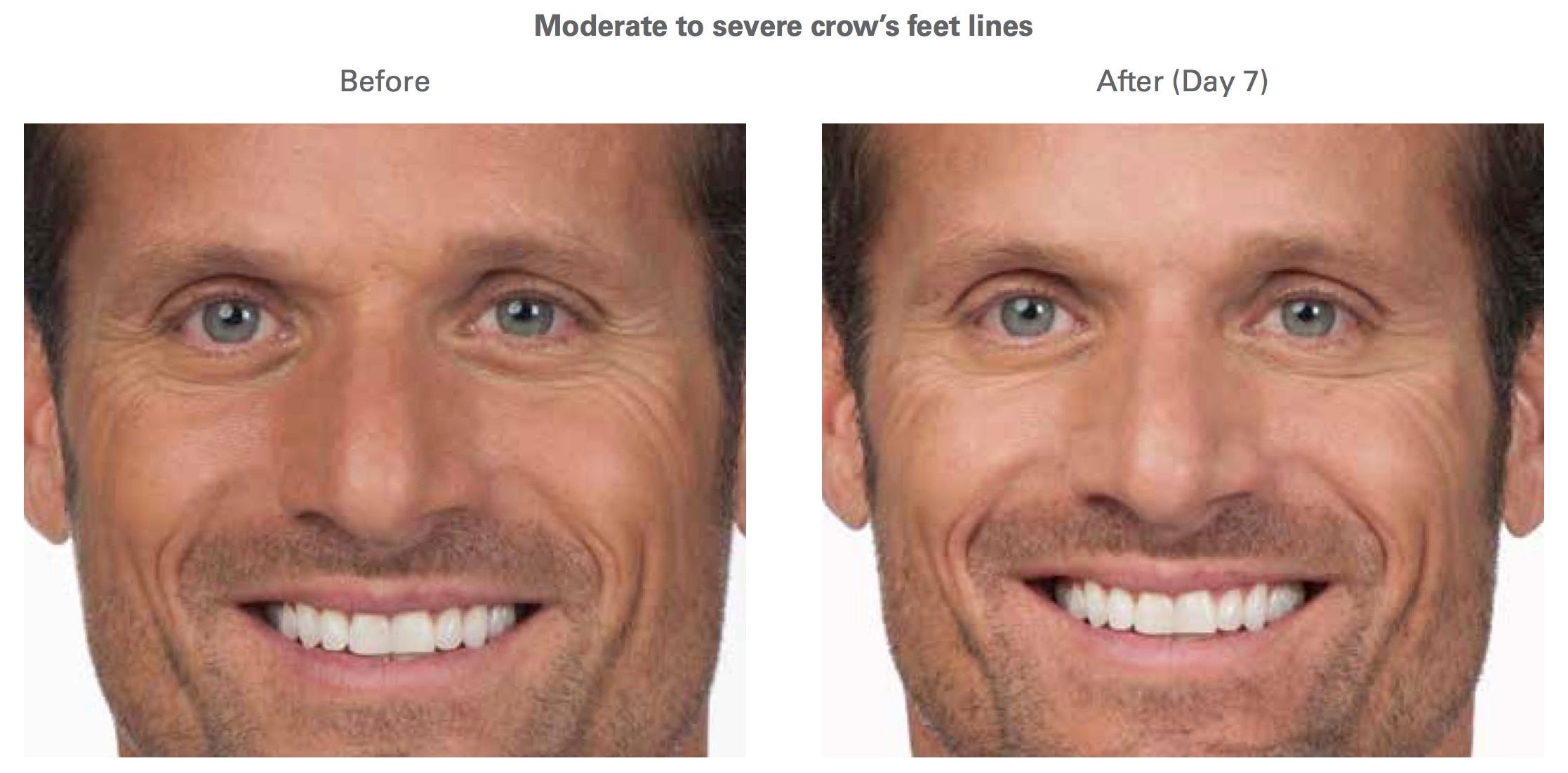 Limited Time Botox® Promotion!
Free Botox® is as easy as 1, 2, 3!
Our practice is offering a BOTOX® discount program through Brilliant Distinctions for your next four BOTOX® Cosmetic treatments!
Here is what you need to do:
• Book now for $50 off your 1st BOTOX® Cosmetic treatment through this plan.
• For your 2nd BOTOX® Cosmetic treatment you will receive another $50 off from Allergan 90 days from today.
• After the 2nd treatment and on your 3rd BOTOX® Cosmetic treatment, you have the option of adding a treatment of JUVEDERM® where you can save $100 off 2 (1mL) syringes.
• Additionally, you will be entered into the Onyx level of Brilliant Distinctions®, which provides you with quarterly offers and promotions customized to you.
• Lastly, your 4th treatment of BOTOX® Cosmetic will be complimentary (injection fee may apply).
• That is $200 worth of savings for you this year, plus a complimentary BOTOX® Cosmetic treatment! Let's schedule your future appointment so you don't miss out on the savings! Offer expires May 31, 2019.